Social Platform
Social Platform is the largest civil society alliance fighting for social justice and participatory democracy in Europe. Consisting of 49 pan-European networks of NGOs, the Platform campaigns to ensure that EU policies are developed in partnership with the people they affect, respecting fundamental rights, promoting solidarity and improving lives. Together with its members, Social Platform covers a range of policy areas including services, employment, poverty, health, anti-discrimination, rights, education and homelessness. Its ability to bring together collective views of these groups has put it in a unique position to provide expertise to the European Pillar of Social Rights (ESPR) since its early deliberations. Based on the momentum created by the European Commission in 2017 to give a stronger impetus to the social dimension of the EU, Social Platform has refocused its work to ensure that its actions have a stronger advocacy and positioning impact. This led to restructuring the work around the ESPR with a focus on:
Advocacy for strengthened EU mechanisms to monitor Member States' social performances and foster upward social and economic convergence

Advocacy for a post-2020 EU Budget that prioritizes social imperatives

Advocacy for relevant EU legislation
In addition, Social Platform hosts a yearly flagship event dedicated to the EU social agenda with policy makers and civil society, contributing to national debates on the EU's social dimension and promoting inspiring practices on social inclusion. The organisation is also member of "Stand up for the Social Pillar" alliance and an active participant in the "EU high-level multi-stakeholder platform on the implementation of the Sustainable Development Goals".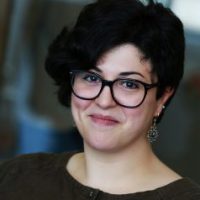 Laura de Bonfilis, Social Platform, Belgium
Laura joined Social Platform in June 2020, and as Policy & Advocacy Coordinator, she is responsible for overall coordination of policy and advocacy work, leading on key partnerships with stakeholders and EU institutions and managing the policy team. 
Her work focuses on the following areas:
Economic and social governance
Funding
Sustainable development
Social Services
She holds an MSc in Gender, Media and Culture from the London School of Economics and Political Science and an MA in Publishing and Journalism from LUMSA University in Rome. She has previously worked at SOLIDAR, coordinating the work on social Europe, and at Volonteurope, focusing on active citizenship and equality, two of the Social Platform member organisations.
Contact Laura at: laura.debonfils@socialplatform.org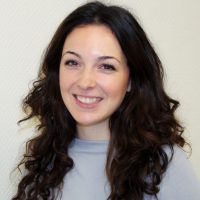 Silvana Roebstorf, Social Platform, Belgium
Silvana joined Social Platform in March 2017, and as Senior Policy and Advocacy Officer is focusing on policy and advocacy work in the following areas: Adequate minimum income and adequate minimum wages, human rights, equality and anti-discrimination, civil dialogue, inclusion of migrants and ethnic and religious minorities, mutual learning activities of the network.

She holds degrees in European Law (LL.B) and Human Rights Law (LL.M) and has previously worked on topics of equality and non-discrimination at the Fundamental Rights Agency (FRA) and the European Network of Equality Bodies (Equinet).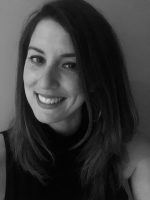 Helen Joseph, Social Platform, Belgium
Senior Communications and Media Officer at Social Platform. As such, she is responsible for communications, media relations, Social Platform's website, publications and social media. Helen previously worked in the European Parliament as Head of Office for the Vice-President responsible for Democracy and Human Rights. She holds a BA (Hons) in Politics, English, American Studies.